While I'm waiting for the next "data intense" event to show up in the news (so I can blog some SAS graphs about it), I thought I'd share a few fun SAS graphs in the spirit of the holiday season!
Please don't hold me to too high of graphical "best practices" standards on these - they're mostly for entertainment, (but who knows - you might pick up some graphical tips/ideas you can use).
First, how about a bar chart comparing the popularity of Christmas movies (which is my imitation of this graph from blogspot.com).  And just by coincidence, it looks like a Christmas tree!  I know, I know, it would be easier to read the bar labels if it were a horizontal bar chart, and it might be more useful to sort the bars by height ... but then it wouldn't look like a spruce tree, now would it! ;-)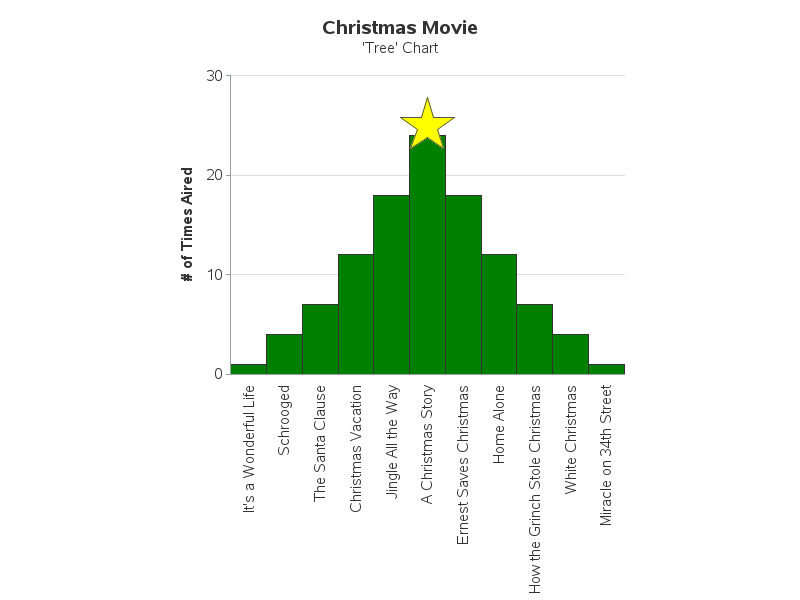 Next, a dreaded 3d pie chart, which is my imitation of the original graph from graphjam.com. Again, I plead the holiday spirit!  It would certainly be a more proper chart in 2d, or maybe even using a bar chart instead ... but hey, it's about cats!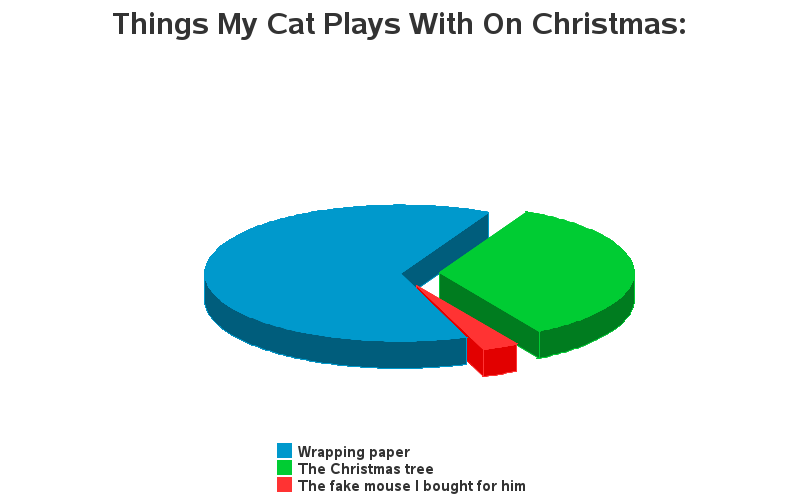 Did you ever wonder about how many gifts were mentioned in the "12 Days of Christmas" song? Well, here it is in graphical form. (This is my SAS enhancement of the original graph from graphjam.com - the SAS version looks much better, don't you think?)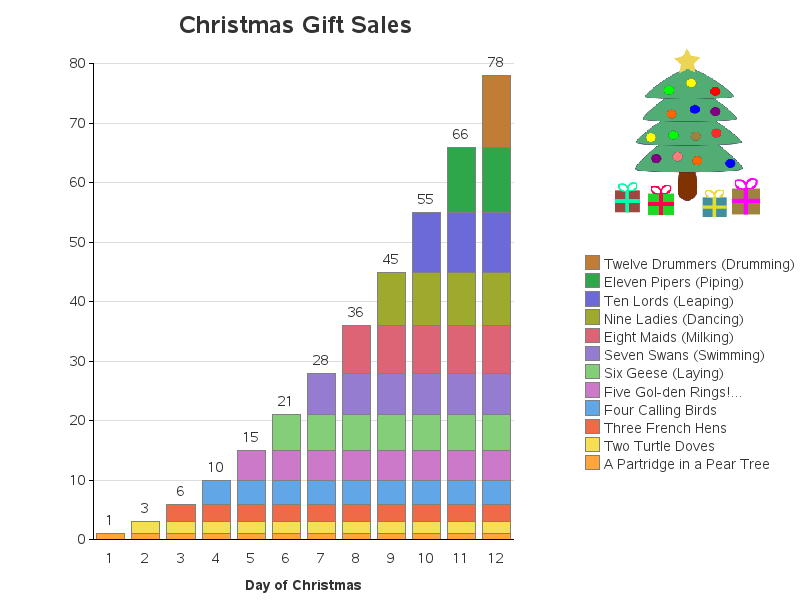 And of course I saved my favorite for last! Here's a Venn diagram showing the unlikely combination of factors that add up to Santa Claus!  (This is my imitation of a graphjam chart that is no longer there.)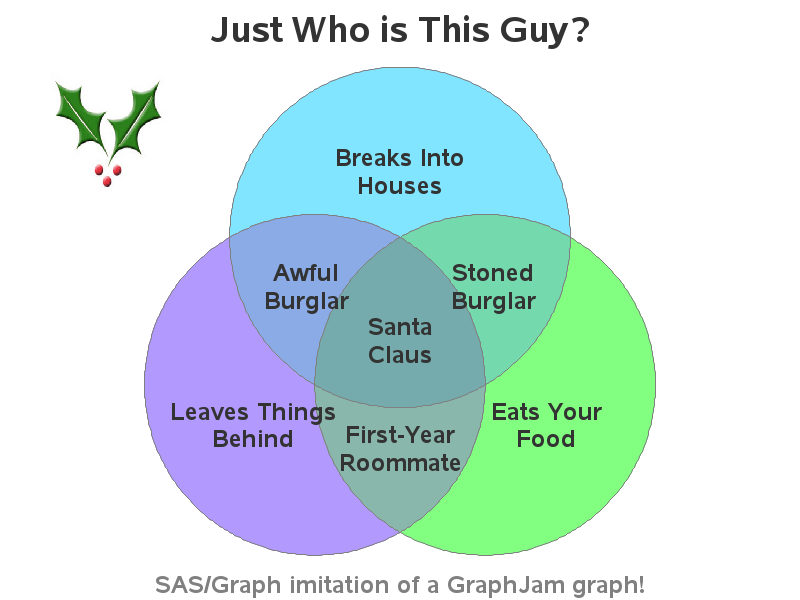 Hopefully these graphs have entertained you a bit, and maybe even given you some ideas of other (useful) things you might can do with SAS.  If you'd like to see the code for any of the above examples, follow these links: graph1, graph2, graph3, graph4.