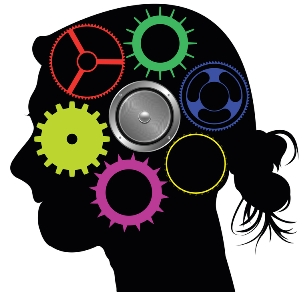 I have been on a plane non-stop for four weeks travelling around Asia working with key customers looking to expand their analytics footprint.  It's clear that analytics is no longer taking a back seat to business intelligence (BI).  Customers I am talking to have squeezed as much value out of BI as possible, and while it is still a necessary capability and key building block, analytics is now the frontier companies are leveraging to drive competitive advantage.  A recent article from McKinsey refers to the tangible benefits companies are already seeing "when companies inject data and analytics deep into their operations, they can deliver productivity and profit gains that are 5 to 6 percent higher than those of the competition".  Question begs though; is this you or your competitor?
Typically the benefits of leveraging analytics have been reserved for companies employing rocket scientists – abstract and nerdy.  However recent innovations in data visualisation, hardware, analytics and mobility are providing this same insight to anyone, anywhere and anytime.  With the introduction of SAS Visual Analytics, SAS is saying that there must be a shift in the mindset around analytics and precisely who it should be meant for. The key premise underlying this change is the belief that "Analytics is for Everyone". Michelle Holmes provides two great examples on how to practically leverage these innovations from both the everyday manager and a data scientist perspective.
Leading organisations have adopted analytics in the board room and at all levels of the decision making process. By making analytics approachable, companies can drive its adoption across previously unreachable segments of users, hence instilling an analytics culture within the organisation. Analytics has been the backroom engine of some of the best performing global companies, providing insight to not just their key management and analysts, but as a corporate behavior that can positively impact all key business users in the way they gain insights and make better decisions. The results from analytics processes don't always have to be meant for the few, and be boring and hard to consume.
To make analytics approachable, data visualisation is key. To convey the analysis results effectively, both aesthetic form and functionality need to go hand in hand, providing insights into a rather sparse and complex data set by communicating its key aspects in a more intuitive way. SAS has managed to combine the best in advanced analytics and data visualisation, and coupled these with innovations around in-memory, advanced analytic server design and Hadoop. This combination of high-performance analytics and an easy-to-use exploration interface is important; big data brings a unique set of challenges for creating visualisations. If you are working with large data, one challenge is how to display results of data exploration and analysis in a way that is not overwhelming. You may need a new way to look at the data that collapses and condenses the results in an intuitive fashion but still displays graphs and charts that decision makers are accustomed to seeing. You may also need to make the results available quickly via mobile devices, and provide users with the ability to easily explore data on their own in real time. Here are a few examples of how companies and departments are leveraging the marriage of advanced analytics and data visualisation:
SM Marketing Convergence Inc. (SM-MCI), an affiliate of SM Retail Group delivers customer insight with pure speed. The ability to analyse in seconds, billions of rows of shopping cart and loyalty data from multiple channels is key to making timely decisions on campaigns and products. Using data visualisation and advanced analytics SM-MCI now have a more in-depth understanding of customer buying patterns, behaviour and trends, and can use this insight to offer more relevant promotions, acquire new members and identify profitable up-sell opportunities.
Australian Institute of Health Welfare (AIHW) and leading government agencies of today are evolving to focus on outcome-based-budgeting and evidence-based-policy making, improving the transparency and effectiveness of decision making.  AIHW have moved away from a traditional focus on historical reporting to supporting agencies with the ability to explore and understand the data helping them to apply the right analyses. Leveraging SAS Visual Analytics AIHW shares insights with other agencies ensuring they have the data they need, when they need it, and helping them draw insights from that data with visualisations.  Analysts now get the information they need in real-time, rather than make them wait 18 months for a report.  The marriage of advanced analytics and data visualisation are key to implementing and succeeding with these programs.
Cosmos Bank provides information and insight in real-time to key executives on-the-go.  Executives and decision makers have easy and immediate access to explore dashboards and reports from their mobile devices in the board room and on the road, anytime and anywhere. Cosmos Bank executive management has access to up-to-the-minute risk intelligence and customer intelligence for decisions that keep the bank ahead of its competitors.
Hong Kong Efficiency Unit (HKEU) obtains smarter insights from analysing data from 2.65 million calls, 98,000 e-mails and 300,000 complaints from citizens about infrastructure, health, defence and public services.  By applying advanced analytics, text analytics and data visualisation, the department can quickly identify key patterns and relationships in the data. HKEU make better decisions and has developed smarter strategies that improve delivery of services to the public. Click here to read more
If a picture is worth a thousand words, stop writing and check out some of the ways data visualisation can help all your employees make faster smarter decisions.
Learn how to tell your own story - try it for yourself for free right here.